A sensitive area requires security footage coverage for the next 24 hours. This project's main goals to design a device which allows the detection of movements taking place inside a covered area, a couple of meters ahead of the device, and notify the user of the above activity by sending captured images over Wi-Fi network.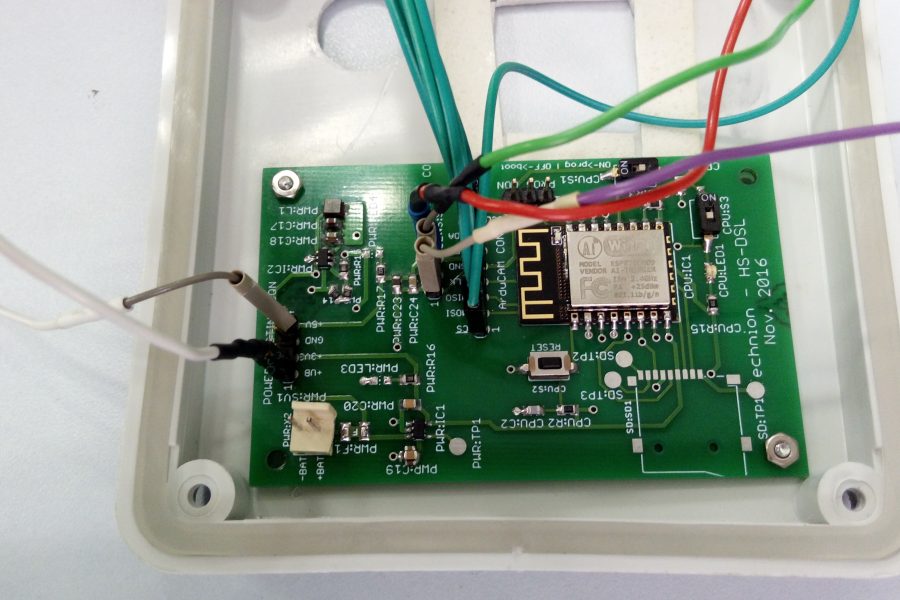 Nowadays security cameras are in constant demand, and up until today
their price was high and required complex installation costs were high.
Due to these reasons, only the highest priority areas were granted coverage.
However, the accessibility to low-cost electronic products and the Internet
triggered the IoT (Internet of Things) revolution.
The project aims to design a small and affordable Internet-controlled
security camera. It contains a motion sensor with which the system could
detect and alert of movements in the device's vicinity, a Wi-Fi integrated
CPU and a camera to take an image of the covered scene. Also, to ease its
installation, the device will be powered by batteries, ensuring a 24-Hour coverage.